LPG Station
POS System

: Key Functions
Integrated Management System For
Fast & Precise Business Process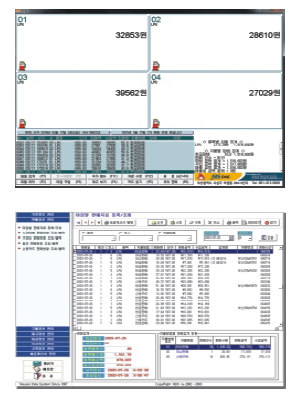 Payment with credit card & bonus card via ODT(KS-NET, KMPS, NICE, SMARTRO, KICC)
Using the prepaid card after reloading some amount(VIP Customer, Gift Card)
Able th apply the subsidy for private taxi by using customer card. Able to earn point(amount/numbers) from LPG Station.
Applying discounted unit price per customer(fixed unit price, discounted price, discount rate %)
Able to use deferred payment card & apply loading limit. Automatic issuance of balance receipt.
When using the slip & applying loading limit, automatic issuance of balance receipt.
Deposit receipt can be processed
Checking real-time fuel inventory in tanks without ATG in the Front Office POS.
Checking real-time payment metjod, sales per hose & fuel grade and total sales amount / total sales volume.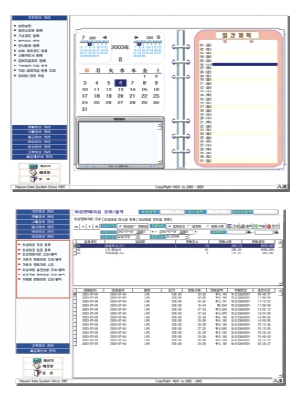 Viewing / printing closing shift and daily closing report.
Viewing sales status per hour, period, month(day).
Viewing / printing sales status by credit card.
Viewing / printing purchase status per product / period.
Measured inventory & printing daily, monthly inventory.
Manageing meter volume per hose(showing erroe in volume with POS sales).
Checkin the difference in amount / volume after comparing periodical purchase / sales status.
By setting the accumulated point for customer & individual car, independent taxi and normal customer can be differentiated.
Viewing & registering the loan for independent taxi, sales status for independent taxi, inquiring & registering the advance payment, vehicle incentive and registering for paid saving.
Creating & printing delivery note & invoice in a lump.
Viewing & printing the special consumption taxi refund(subsidy).
LPG Station
POS System

: Benefits
Integrated Management System For
Fast & Precise Business Process
Use of POS System – LPG Station
Automatic vehicle card process of LPG fuel filling for independent taxi
Processing LPG fuel filling slip & issuing receipt for corporate taxi
Processing credit card for normal customer
Automatic process to repay the loan
Use of POS System – Office
Monitoring LPG fuel filling status
Analysis of real-time inventory & sales
Counting daily closing
Analysis of data per customer type
Benefits for LPG Station
Efficient attendant operation due to decreased radius of movement
Simplified work at job site due to function of a window
Securing regular customer due to increased vehicles
Increased sales due to the increased trust
Benefits for Office
Increased management capacity due to the fueling data automation
Fast & precise data analysis based on computer electronic data
Reduced attendant with less paperwork
Increased customer service using computer system
LPG Station
POS System

: System Configuration
Integrated Management System For
Fast & Precise Business Process
OPT (Outdoor Payment Terminal)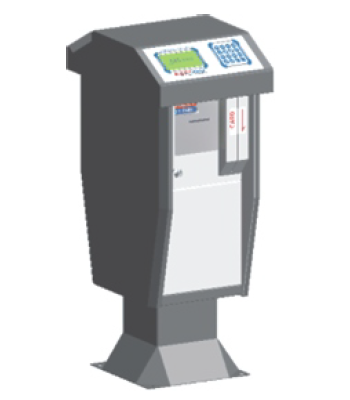 With decreased radius of movement of attendant, ODT can play the role of cashier window
Customer Classification(MS Card)
- Customers on credit
- Prepayment
- Cash
Processing credit card(VAN)
- NICE
- SMARTTRO(LG bonus card)
- KICC(LG bonus card)
- KMPS(SK Enclean card)
- KS-Net(LG bonus card)
Design with explosion-proof & pressure-resistant
Ability to handle plug-in with various manufacturers' LPG dispensers
Embedded port for the communication with LPG dispensers, RS-422 and 485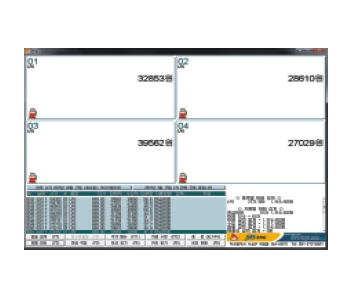 Monitoring LPG filling status from LPG dispenser & saving Front ▪ Back Office POS Database
Real-time analysis for current sales volume & inventory volume
Setting ODT unit price
Processing the amount remainder
Processing changing shift / daily closing
Processing the various payment transaction

- Cash, Credit Sales, Credit Card, Bonus, etc.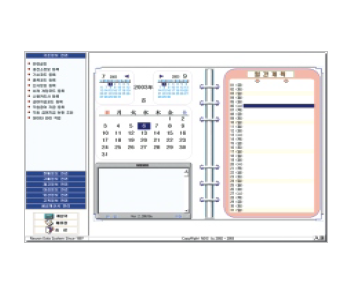 Back Office POS analyzes all the reports, data and registers and manages basic master data after processing data saved at Front Office POS
Managing product unit price per customer
Managing stock-in/ inventory
Managing sales analysis per closing
Managing sales analysis per customer

- report per hour / LPG dispenser / product / payment type / account
Managing outstanding amount
Managing loan, repayment, incentive
Delivery note, invoice per independent taxi / company
Evidential materials for special consumption tax refund